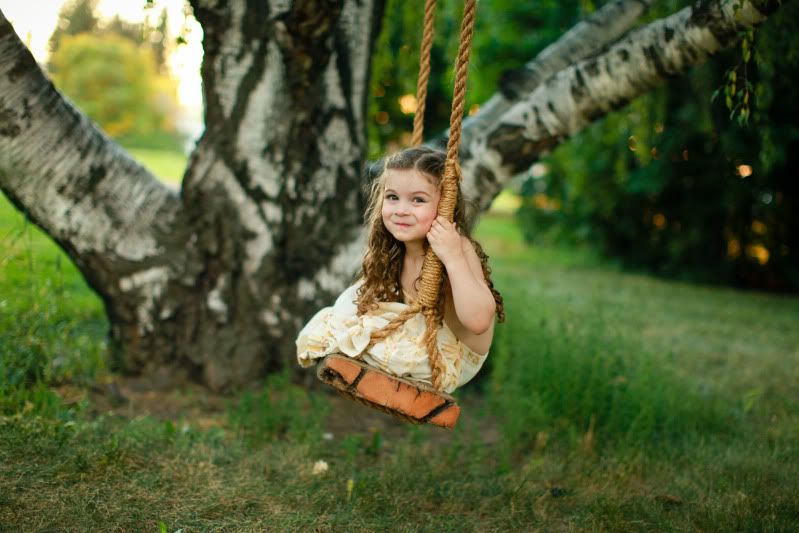 A recent photo of my 3 year old, this totally says "summer" to me :)
It has been a very busy summer for me. I have been doing a lot of sessions during the week, while my oldest daughter babysits (this is not something I can do when the kids are in school). It is not the time it takes to do the session that is the problem, it is all the editing. Newborn sessions require a lot of editing and for the past few weeks, I have been sitting at the computer 8-10 hours a day (while my kids destroy the house behind me LOL). We have also been doing a lot of work in the yard this year. People ask me all the time how I do it? How do I run a small business and be a stay-at-home mom to seven kiddos? I am not sure what to tell them because I feel like most days, I don't 'do it'. Usually I am able to balance work and family but lately there has been no balance, which just reminds me that I have to stick to only taking limited sessions per month. It is just me, I have to do it all, I have to run my business (and I don't think anyone can realize how time consuming running a photography business can be, it is not just the shooting and editing, it is the blogging, the -emailing clients back and forth, the updating websites and blog, designing cards and books, ordering prints and products, doing bookwork for my business, keeping track of income and expenses etc, etc) I don't have a maid or a nanny, I have to do it all, and taking care of a large family is a lot of work. I really do LOVE my job and I have enjoyed all of these babies this summer, but I am also very much looking forward to my 'slow' time over the next few weeks so I can get caught up and spend time with my kiddos before summer is over.
So with all of that being said, in September the kids are back in school (YAY!!) and life will somewhat back to normal (I am not sure our life is ever 'normal' ;) I have decided to extend my mini session deal for families to September as well and I will also offer the mini session deal for maternity, baby and child sessions, probably as a permanent offer. So for $200 you will receive 15-20 high resolution photos on a disc, fully edited in colour and B+W. It is good to have choices, so for these sessions you can choose the mini session or the full one (I also have some premium packages available). Un-fortunatley I can't offer mini sessions for newborns. Newborn sessions are the most time consuming, usually 4 hours and the most time consuming for editing as well. There is no such thing as a mini session for a newborn, at least not with me. So for a limited time I will be offering newborn session at a discount of 25%, so the basic newborn package will be $375 and I will also offer the basic Maternity/newborn package at a 25% discount, so it will only be $600! I will only be offering the 25% discount for a very limited time so book your session today! ALL sessions still require 50% of your session fee as a deposit, due within 2 weeks of booking to hold your spot, if you do not pay your deposit, I can not hold your spot. Please remember I can only take limited sessions per month. Also keep in mind that I can only do family sessions outdoors (my studio is not large enough for family sessions) but I can do maternity, baby and child sessions in the studio or outdoors, weather permitting.
On another note, I would like to thank everyone who volunteered for the casting calls. I still have a few babies lined up for the next few weeks, now it just depends on my time and the weather. I will be in touch with you if you have volunteered and we can make it happen before summer slips away. I am very happy with what I have gotten so far and I will not be doing anymore casting calls.
EXCITING NEWS!! My website is finished! I am so happy, excited and proud! I am so grateful to all of my family, friends and clients, for supporting me along my journey! I wish that my dad was still here to see how far I have come. I am especially grateful for my husband who has put up with more then any man should have to, he is the most amazing husband ever and if it weren't for him, I know I probably would have quit by now. There was a quote that a friend on Facebook posted and it said, "If you have never felt like quitting, your dreams aren't big enough" - very true! So here is the website, check it out if you haven't already and bookmark it (it is a flash website and you won't be able to view it on an iPhone):
http://www.shaunamccollphotography.com
Remember you can find session info and prices both on the website and the blog.
Some other exciting news, I will be doing my very first trade show in September! The Lethbridge City & Baby Trade Show on September 22! Stop by and say "hi"! Well it is my sons birthday today and now I have to deal with the aftermath of working too much and somehow get my house and yard cleaned up for tonight's party! It is going to be a busy day! Enjoy what's left of the summer everyone! Don't forget if you are interested in booking any session call or email me asap to make sure you get a spot! 403-381-9299
Shaunamccollphotography@hotmail.ca